Change Lives with a Career at Hercules Living
A career at Hercules Living is more than just a job. It's an opportunity to change lives – including your own. Why is a career at Hercules Living different? Because everyone has a voice. No matter how long you've been with us, everyone is encouraged to contribute their best ideas. We believe in recognizing those who have gone above and beyond, and we never let hard work go unnoticed. Together, we get things done and realize that life outside of work is important – so important that we get an extra day off for our birthday. We create a work environment where balance, growth, and purpose are a priority. Join our team and let's crush it.
Stay Healthy
Medical Plans
Dental Plan
Vision Plan
Flexible Spending Accounts (Medical & Dependent Care)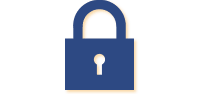 Feel Secure
Short Term Disability Insurance
Long Term Disability Insurance (Employer Paid)
Basic Life & Accidental Death & Dismemberment (Employer Paid)
Supplemental Life Insurance
Cancer/Intensive Care Policy
Accident Policy
401k Plan with 25% Employer Match
529 College Savings Plan
Pet Insurance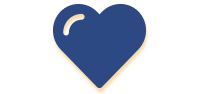 Work/Life Balance
Employee Assistance
Program Paid-Time Off (Holidays/Vacation/Sick)
Wellness Programs & Challenges
Tuition Reimbursement
Local Banking Programs
Training Programs
Leadership Training
​Internship Program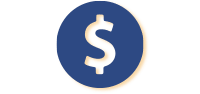 Discount Benefits
Hercules Living Rent Discount
Gym Memberships
Travel Discounts
Theme Park & Theatre Discounts
Vehicle Rental Discounts
And much more…
Working With Us​
We ask questions. In fact, we ask a lot of questions. Not because of a lack of trust, but because of our desire to learn.
We don't take the path of least resistance. We do it right the first time, even when that's more difficult.
We invest in numerous tools and systems – and we use them. This allows us to better serve our residents, track our progress, and hold each other accountable.
We are confident but not arrogant. We know that every day, thousands of residents count on us to be experts in our field. We won't let them down.
We aren't perfect. We make mistakes and we learn from them. We strive to be better each day.
We don't believe in a warm body. We won't fill a position just because it is open. We commit to finding the right person and everyone plays an important role on our team.
We are supportive. We commit to helping each other.
Employee Recognition Programs
At Hercules Living, hard work doesn't go unnoticed. We take pride in rewarding superior performance with shout outs, gift cards, bonuses, time off, and award opportunities.
But best of all is our annual Excellence Award trip to paradise. Our highest level performers earn more than just an award. They receive a wonderful, shared experience with a guest of their choice and the rest of the Hercules Living Excellence Award winners. This year, our winners will celebrate in Jamaica. We hope you can join us!
2020 Q3 Excellence Award Winners 
Community: England Run North Apartments
Property Manager: Anna Friel
Assistant Property Manager: Shannon Johnson
Service Manager: Jamie Lynn
Service Technician: Brian Highland
Support Team Member: Juan Johnson
Regional Manager: Krystle Pickett